Catfishing: Some Local Tall Sports Tales
"The strangeness of this life cannot be measured." – Lt. John J. Dunbar
By now I'm sure you're all familiar with the twisted tale of the fictional girlfriend of Notre Dame's Manti Te'o. How his beloved Lennay Kekua, who died of leukemia in September and who Te'o was playing for all season, turned out to be nothing but a fabrication.
In fact, he had never actually met her despite both he and his family describing meetings with her. And who can forget the University of Notre Dame rushing to his aid by hiring a private investigator to confirm that Manti was a victim of a cruel hoax, which supposedly was perpetuated by a man posing as a woman because he had fallen in love with Te'o. No, really. That's the explanation that was given. No joking.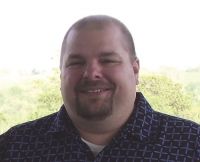 The whole story is about as believable as LeBron James retiring from the NBA to become a professional tap dancer. And probably has about as much truth to it as Bubba Clinton not inhaling. The most likely explanation is that the story was made up to gain attention, which would enhance Te'o's profile and Heisman chances.
It worked, it wasn't illegal, and it has nothing to do with how he plays football, so who cares. Plus I'd rather have people believe that story than believe that I fell for a guy impersonating a girl over the Internet without ever meeting them.
But the degree of the deception is so great, it got me to thinking. How far could someone go around here and still not tell as big of a tale as Manti? How big of a whopper would you have to create to put Te'o to shame? So here are a few totally fictional, made-up, in no way are they true, local sports stories that are more believable than the Manti Te'o girlfriend story:
Large To Launch Lingerie Line
When Cassville's David Large announced he was stepping down as head football coach, his main reason was to be able to enjoy his children's high school years. While that is very true, there was a secondary reason that he recently shared with us. Large is pursuing his interest in fashion by starting a line of designer undergarments, aimed at football coaches. And while silk and lace undies aren't normally associated with Friday nights in the fall, Large believes the time is right. "Even 250-pound defensive coordinators deserve to feel pretty."
Yep, it's out there. As well as incredibly disturbing. But it's still more believable than Manti.
Bulldogs Bump IB For Bass
Springfield Central principal Ron Snodgrass announced today that Central is dumping the popular international baccalaureate program in a cost cutting move. The funds saved from cutting the IB will be instrumental in establishing the school's new bass fishing team. With MSHSAA appearing to be ready to sanction bass fishing any day, the decision was made to get a jump on the competition. Asked if this move sent the wrong message to the student body, Snodgrass was quick to point out the positives. "It was a tough call, but the cool sponsor's gear being present in the school will be great for morale."
Don't laugh. It's coming. There's big money behind the push for bass fishing.
Students Rush Court After Halftime Dance
Conway celebrated homecoming in style Friday night as the student body rushed the court to celebrate their cheerleaders' fantastic halftime dance routine. The performance to a mash-up of "Gangnam Style" and "Party Rock Anthem" was perfectly executed, as the team members hit all their marks, were perfectly in sync, and nailed every stunt. As the routine was drawing to a close, the Conway student body started to mass on the end line and they exploded onto the court as the final note sounded. Basketball was also played, but the outcome is unknown. Said one senior boy, "Who cares? All that matters, dude, is that the cheerleaders totally rocked!"
Nothing else needs to be said here. It's totally believable. When I was in high school, I wanted to rush wherever the cheerleaders happened to be.
Coaching Legend Fired By School Board
A year ago, legendary Duke basketball coach Mike Krzyzewski shocked the basketball world by resigning his position, citing a desire to be involved with "real basketball." He defined what he meant by "real basketball" when he dropped another bombshell and accepted the head coaching position at the newly formed Battlefield High School just south of Springfield. The final bombshell in the saga was dropped last night when, despite leading a team of freshmen and sophomores to a 17-11 record and a second-place district finish, the Battlefield school board last night fired Krzyzewski. Asked for a reason for the firing, board president Ian Knowitall said simply, "He just doesn't seem to understand basketball."
Sadly, this one is very believable. And could happen anywhere.
State Basketball Championships Come To Springfield
You may think I've crossed into unbelievable territory here, but I beg to differ. Like most famous fairy tales, there is a grain of truth to this. Once upon a time, Springfield and other towns such as Kansas City, St. Louis, St. Joseph, Cape Girardeau, and Joplin got to host state basketball championship games. So it could happen again. Just click your heels together three times and say…No, that's something else. Do you have to rub the magic lamp? No. Oh, I remember. You have to put money in the right wallet.
Mountaineers and Houn' Dawgs Come Together
In a surprise announcement today, student representatives of long-time hated rivals Aurora and Mt. Vernon revealed plans for a joint initiative designed to bring the two schools closer together. The Mountaineers/Aurora Joining In Closeness, or MAJIC, program will assist in burying the hatchet between the two student bodies. Long thought of as the most heated rivalry in all of Missouri, the Houn' Dawgs and Mountaineers will now have a bond of friendship between them reinforced by MAJIC squads, groups of students from each school, attending each other's pep rallies and sporting contests to cheer each other on. And when the two schools play each other, the two student bodies will intermingle, cheer for everything that happens, and link arms to sing "Kumbaya" during stoppages in play. Other heated rivals such as Billings-Crane, Glendale-Kickapoo, and Ozark-Nixa are expected to soon follow suit. The announcement was delayed twenty minutes as the students from each school kept trying to let the other go first.
OK, that's pretty close to being less believable. But I did think of one story that is so far-fetched that even Te'o wouldn't try to pass it off as true.
Joboo To Cheer On Notre Dame
Even a politician wouldn't dare to try to spread a tale like that!
Originally published in the March 2013 issueof Ozark Preps Illustrated.