The Golden Joboos
Another school year has come and gone, which comes as a surprise to no one but it still bears pointing out. It's also a time for reflection. A chance to look back upon what has transpired and see what memories will stay with us. And for me, it's a reason to pick some of my favorite games, moments, players, and coaches of the year. Some may call them post-season honors. I call them the Golden Joboos!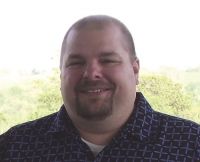 Fortuitous Call of the Year—The Crane Lady Pirates had a banner year, winning the Class 2 state basketball title. But it almost ended in a much different fashion during the quarterfinal round against Crocker. Riley Israel's buzzer-beating 3 that gave Crane a 69-66 win didn't beat the buzzer at all, and in fact was clearly taken well after the clock hit 0.0. But after conferring, the referees awarded the basket to move the Lady Pirates on to the Final Four. There they left no doubt, winning both games by double digits to claim their first state title. Thus proving what I always say: You have to be both good and lucky to win a championship.
No Brainer Award (Easiest Prediction)—Webb City wins a state football championship. Coach John Roderique and the Cardinals will lose sometime. And they will lose in the regular season sometime. But if you can figure out when, you might make a fortune laying bets. Fifteen consecutive playoff wins, 45 consecutive overall victories, 90-straight wins in the regular season. The Cardinals are a machine, and proved it again this season.
The 180 Award (Biggest Turnaround)—Who else could this be but the Hartville Eagles baseball team, which went from losing 34-straight games during their freshman year (and winning only five their sophomore year) to state champions as seniors? From losing 34 in a row to a state championship, that's definitely a turnaround!
One Shining Moment Award (Play of the Year)—Down 6-0 in the Class 2 state softball championship game, the Pleasant Hope Lady Pirates didn't give up. They scored four in the bottom of the fifth to get the deficit down to just two runs. With the bases loaded in the top of the sixth, they got a nice defensive play from Shelby Richardson to keep the score 6-4. In the bottom half of the inning, Kori Hillenburg drove in Catlin Evans to get within a single run. Kari Hillenburg and Hailey Richardson then both reached to load the bases, setting the stage for Lizzie Mosley to unload a blast to left-centerfield for a grand slam and a 9-6 lead. The Lady Pirates would hold in the top of the seventh and Pleasant Hope would claim the state title, with Mosley's lightning strike becoming a fitting climax to a great four-year run.
Best Girls Athlete—A wide open field highlights the girl's side, as a number of ladies have a solid case. Dana Graves of Weaubleau was an All-State pick in both softball and basketball. Krishna Merriman of Pierce City was All-State in volleyball and basketball, as well as having a solid showing at state track and field. Walnut Grove's Karsyn Hejna and Desirea Buerge of Webb City also had solid years. But for all-around level of play, I'm going with Morgan Kensinger of Fair Grove, who was an All-State basketball selection, as well as being named 1st-team All-State in volleyball.
Best Boys Athlete—Not much debate here, although there are some solid candidates, including Caleb Kauffman of Weaubleau, Logan Allred of Ash Grove, Jaelon Acklin of Mt. View-Liberty to name a few. But Shane Williams of Mt. Vernon is the man this year. All-State in both football and basketball (a feat he also accomplished last year), Williams added a state championship in the long jump to his resume. Williams moves on to play football for one of the better Division II programs in the country at Northwest Missouri State.
Coach of the Year—Tell me how you think this would turn out. Your school hires a new basketball coach to take over a team that went 21-6, didn't win a district game, lost its only All-State player to graduation, as well as an All-Conference guard. Plus, your team plays in one of the best basketball leagues in the state and is in Class 4 with teams such as St. Francis Borgia, Sikeston, and Miller Career Academy. And your new coach is not only going to be in his first year at your school, but he's never been a head coach before anywhere. What would be your prediction for the upcoming season? If you said a state championship, congratulations on correctly identifying Republic head boys basketball coach Trevyor Fisher. And while the Tigers did have a good amount of talent returning, it would have been a reach to predict the team's 28-4 final record, let alone the first state title in 50 years. Now, what does Fisher do for an encore?
Team of the Year—When you do something that no one else has done, you deserve some recognition. And I'm not talking a "wearing a lime green eye patch to prom" kind of something. I'm talking the first state title for the Ozarks in a sport kind of something. That's what the Glendale Lady Falcons swimming & diving team pulled off this year, bringing home the first state championship in the pool to Springfield. And after finishing in second place four of the previous five years, Glendale also shed its perennial bridesmaid label.
All-Sports Award (Best Sports School of the Year)—I have a formula that I use to calculate the best overall athletic program among Ozarks schools. Points are assigned for how each school finishes in all of the MSHSAA -sponsored competitions. And the school with the most total points wins what I like to think of as the Joboo Cup. This is the fourth year I've done this, and I've tracked 13 years' worth of data so far. Of course, this year no formula was needed, as the Lamar Tigers put up the highest point total I've recorded to date. Three state championships and a second-place finish put Lamar atop Springfield Catholic, Stockton, Ozark, and Logan-Rogersville.
There, now you have a sampling of the Golden Joboos. And lest we end this prematurely, I want to send my personal thank you to all of the graduated senior student-athletes. I thank you for your efforts, for your hard work in practicing, your joy in playing, and allowing me to witness and share in it all. Good luck as you move on in life, and don't forget to come back and see us sometime.
Originally published in the June 2013 issue of Ozark Preps Illustrated.