The Magic of High School Basketball
It starts so simply, and in so many places. In driveways, playgrounds, and backyards. In gyms, arenas, auditoriums, and multi-purpose facilities. On courts, hardwood, asphalt, and concrete. In the cities, the suburbs, the towns, the country, or on a farm. Inside a multimillion dollar cathedral, or outside on the dirt beside a barn. Millions of young boys and girls pick up a ball and try to put it through a hoop.
Put a ball through a hoop. So simple it sounds, yet so infuriatingly difficult at times. Every year, some try it, eventually succeed, and then seek to do it again. Some will be frustrated enough to quit, and will never look back. Some will be sufficiently entertained and will log the activity as one to do again in the future.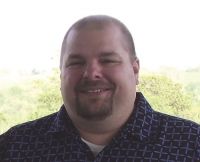 And then there are those which succumb to the siren song of basketball. The bounce, bounce, bounce of the ball on the floor. The singular sound of a basketball swishing through the net. Sneakers squeaking on a floor as players drive to a spot, then cut toward another, or stop suddenly. The clang of the ball colliding with the rim which means a shot has been missed, a rebound is available, and a battle of strength, smarts, and wills is about to begin as players seek to gain control of the ball. The referee's whistle, players calling for the ball, shouts of exultation, joy, frustration.
To those that love the game, all these sounds combine to create a symphony that rivals the greatest works of Beethoven, Tchaikovsky, or Mahler. Greater, in fact, to them because the music of basketball speaks directly to their heart, and sings in chords that their soul can understand.
Doing what I do, I obviously love sports. Singular memories occupy my mind from so many different sports. Steven Gerrard's magic strike that put Liverpool through to the Champion's League knockout stage, three St. Louis Cardinals World Series championships, Jonah Lomu dominating the rugby pitch for the New Zealand All Blacks, dozens of moments of Michigan football magic, the Miracle on Ice. But just as some people have one great true love, Spencer Tracy had Katherine Hepburn, and Joe Dimaggio had Marilyn Monroe, I have one true love in sports that burns brighter than all the rest: Basketball.
And more than that, I love true basketball where the styles of play are varied and all types of players can rise up at any given moment. Where you can see teams that play defense like an iron strait jacket, as well as teams that get up and down the court like Olympic sprinters. Where an individual can catch fire and dominate a game, or the opposing coach can create a scheme that makes that great individual disappear for an entire game. I want my basketball to not be dictated by the rules or conditions imposed, or by what the crowds want to see, but by the type of players on the floor, by the skill and discipline of those players, and by how well the coach utilizes his talents and the talents of his players. That type of basketball that can't hardly be found in the NBA. And you have to put up with 100 idiot millionaires to find one true ballplayer. It's still alive in college, but you have to look past what is usually on ESPN or the other networks.
But pure basketball is all around us right now in the small towns and gyms of the Ozarks. Not only in Springfield or Joplin. Not just in Nixa, Branson, Ozark, Bolivar, or Waynesville, but in Liberal, in Everton, in Chadwick, and Summerville. In towns that have schools that don't even bear the town name like Newtonia, Anderson, Urbana, and Theodosia. The players may never be headed to the pros, or even college, but they love to play. And through their hard work, the wisdom of a good coach, and pure desire, they can create basketball that any roundball fan should appreciate. Good basketball, disciplined play, great teamwork, and sometimes even pure magic.
And so I watch. Here in the very heart of high school basketball season, I make my way to gyms all over the Ozarks, knowing that the good basketball, disciplined play, great teamwork, and excellent coaches are out there. Every night is another possibility to see someone who will leave a memory with me. A player with great potential that I should keep an eye on, the coach on the floor who any team would love to have, the raw athletic talent that is capable of amazing things on the floor, the coach who makes the adjustment to their game plan which allows their team to defeat another squad who is more gifted athletically. Great performances and aspects of the game that every basketball fan can enjoy. And they're all around us.
But more than that, I watch for the magic. And I've been seeing it for years. In my own high school when Robby Payne, during the homecoming game, took an inbounds pass and rushed up court to launch a prayer from half court that banked in to give Richland the win over Plato. In the great Marshfield Lady Jays teams of the late 80s who seemed to be surrounded by magic as they won game after game. In Trey Starks' once in a lifetime alley-oop dunk in Hillcrest's state championship game. In Spokane High School last spring, with a thunderstorm raging outside, as Levi Cook launched a pass toward the goal that Anthony Vermillion rose into the air for and slammed home, eliciting a roar that made it seem as if the thunderous storm had found its way inside the very walls of the gym. Magic.
That magic can happen anywhere and anytime. Big gym or small. Class 5 school or class 1. I want to see as many of them as I can. The night that the sharpshooter plays the twine of nets like Eddie Van Halen playing a guitar solo. The game when the forward is unstoppable down low and takes over. When the player comes off the bench and out of nowhere to have the game of their life and bring their team a victory. My memories are filled with such indelible moments. When the impossible happens. Magic. And that is more than enough to keep me watching.
Originally published in the January-February 2011 issue of Ozark Preps Illustrated.